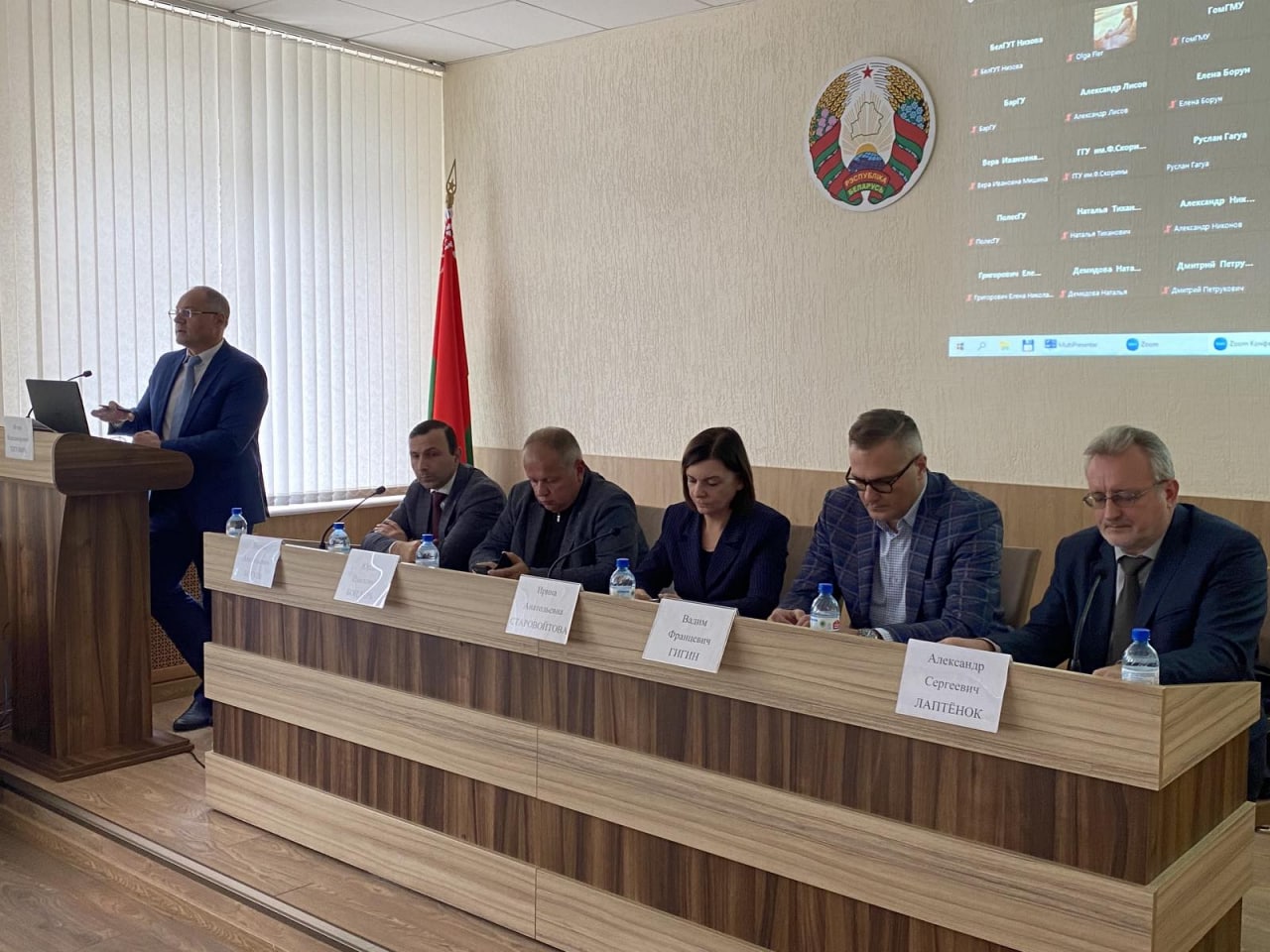 On November 4, 2022, the National Institute of Higher Education hosted a round table "Traditions and Innovations in Teaching Philosophy" with the participation of the First Deputy Minister of Education Irina Anatolyevna Starovoitova, dedicated to conceptual and methodological innovations in teaching the discipline "Philosophy" within the framework of the Optimization Concept content, structure and volume of the cycle (module) of social and humanitarian disciplines in higher education institutions.
The dialogue platform brought together representatives of 21 institutions of higher education in the city of Minsk and 22 regional institutions of higher education.
Representatives of the authors of the textbook "Philosophy" (under the editorship of A.S. Laptenok, Minsk, 2022) spoke before the philosophical community of the republic: A.S. Laptenok, V.F. Gigin, V.S. Saiganova, I.N. Sidorenko.
During the discussion, the participants of the round table discussed the conceptual issues of the content of the modern course of philosophy, as well as current methods of teaching the academic discipline "Philosophy".