---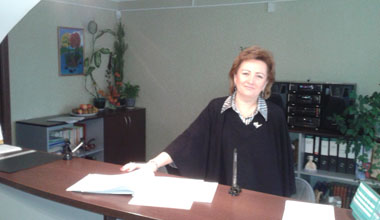 HOTEL COMPLEX
The hotel-type dormitory is located in the same building with the educational and administrative building, which makes staying at the institute very convenient for studying and teaching. Finding a hostel near bus stops of all types of ground transport and metro allows you to quickly move anywhere in the city. To accommodate nonresident students, graduate students and guests, there are 190 beds in 2-bed rooms and 2-bed (2-room) superior rooms. Each room has a shower, a bathroom, cable TV, a refrigerator, on the floors there are kitchen units equipped with electric stoves and microwave ovens.
Residents are provided with free Internet access (Wi-Fi). Nearby (at a distance of no more than 500 meters) there are 5 cafes and canteens.
Payment for hotel accommodation is charged in accordance with a single check-out time from 12.00 of the current day. In case of departure after check-out time (from 12.00 to 24.00), the accommodation fee is charged for half a day. In case of check-in before check-out time (from 00.00 to 12.00), the fee is also charged for half a day.
The head of the hostel Kostenevich Marina Nikolaevna,
tel. +375 17 361-48-49, e-mail: hotel@nihe.by, K. 118
Administrators:
Odnoral Galina Viktorovna,
Kirievskaya Ekaterina Vasilyevna.
tel./fax. +375 17 228-13-12
+375 44 591-60-03 ( A1)
Minsk, Moskovskaya str., 15, room 101,
220007
We will be glad to see you as our guests!
---
ROOMS OF THE CATEGORY "INCREASED COMFORT"

ROOMS OF THE "STANDARD" CATEGORY

KITCHEN