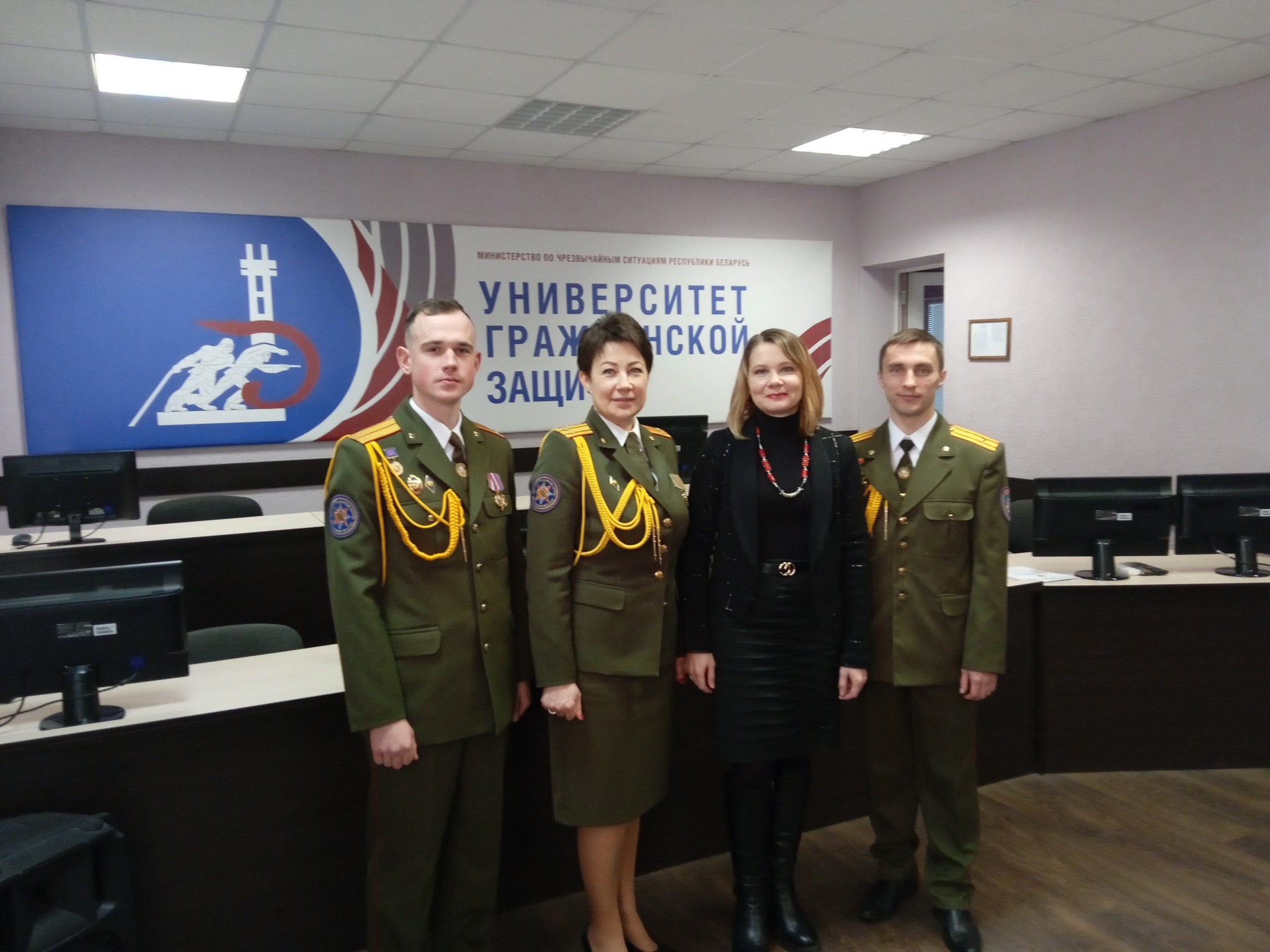 On December 13 and 14, 2022, the University of Civil Protection of the Ministry of Emergency Situations of the Republic of Belarus defended the graduation papers of students of retraining in the specialty "Modern Technologies of University Education". The examination commission consisted of Dobrorodny D. G. (chairman of the commission), Lemesheva T.V., Krasnova T. I., Kiselev I. E., Gubarevich D. I.
The students brilliantly coped with the defense of their theses and received high final grades.
The high professionalism of the teaching and teaching support staff of the department was noted not only by the students of the group, but also by the university management. The head of the University, I.I. Polye, expressed gratitude to the entire staff of the Department of Philosophy and Methodology of University Education of the Russian Academy of Sciences.