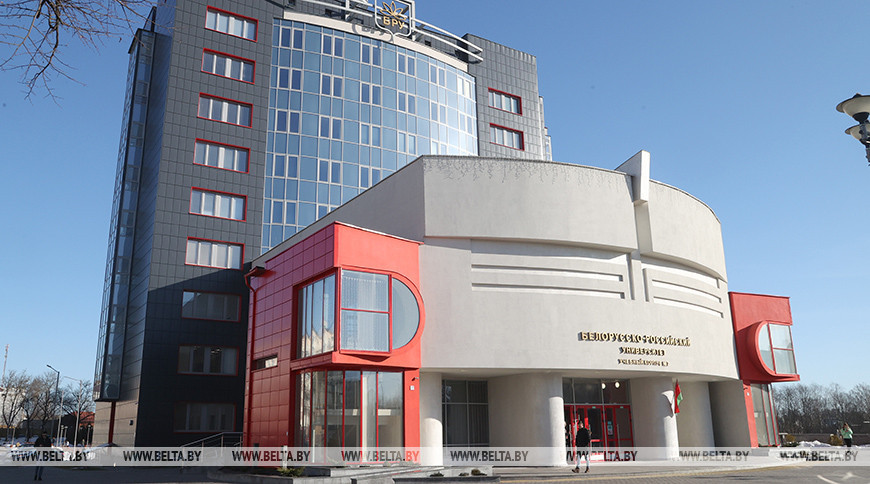 On November 2, the opening ceremony of the Gromyko Center for Eurasian Studies took place at the Belarusian-Russian University.
The new center is a scientific and educational association of the Russian State University for the Humanities and the Belarusian-Russian University. One of the main areas of work of the new center will be conducting research on integration processes in the Union State, the EAEU, the CIS, the SCO, as well as studying security issues and the role of the CSTO, trends in the development of Greater Eurasia as a whole.
As the rector of BRU Mikhail Lustenkov noted, the center will serve to strengthen friendly and partnership relations with the Russian State University for the Humanities. "We have a direction of training students "foreign regional studies". It will also contribute to a better acquisition of the necessary competencies of our students as future leaders of international, Belarusian-Russian projects. I am sure that the work of the center will be translated into the implementation of high-quality scientific and research works," he said. - I am often asked why the socio-humanitarian direction is developing in a technical university. We have a special university - Belarusian-Russian, an interstate educational institution, one of the missions of which is the development of the cultures of our peoples. The direction of "foreign regional studies" also contributes to this. We train students who in the future should become leaders of Belarusian-Russian projects. In order to become full-fledged managers, you need to know each other, conduct serious analytical work, find advantages and disadvantages in interaction. The creation of the center at the initial stage is educational work, exchange of teachers, students. In the future - the implementation of joint network educational programs. We are in a single Eurasian space, so it is necessary to work in this direction."
According to the President of the Russian State University for the Humanities Yefim Pivovar, the Union State of Belarus and Russia is one of the pillars of the future of our nations, peoples, states. "It has passed the test of time and now demonstrates the example of cooperation that avoids the possibility of internal severe consequences for our societies. After all, external forces want to weaken this connection," he stressed. - Not only for science, education, but also for the social, social life of our peoples, this work is extremely important now. It has enormous and unprecedented political significance. Universities are always working for the future. Through education, we will try to ensure the upbringing of the future generation. On the example of the positive legacy that we have. It is symbolic that the center bears the name of Andrei Andreevich Gromyko. The native of Belarus was at the same time a man of peace. This is a demonstration of the positive experience that our countries got from the Soviet system. And this experience needs to be shown."
A source:https://www.belta.by/regions/view/tsentr-evrazijskih-issledovanij-imgromyko-otkrylsja-v-bru-532807-2022/