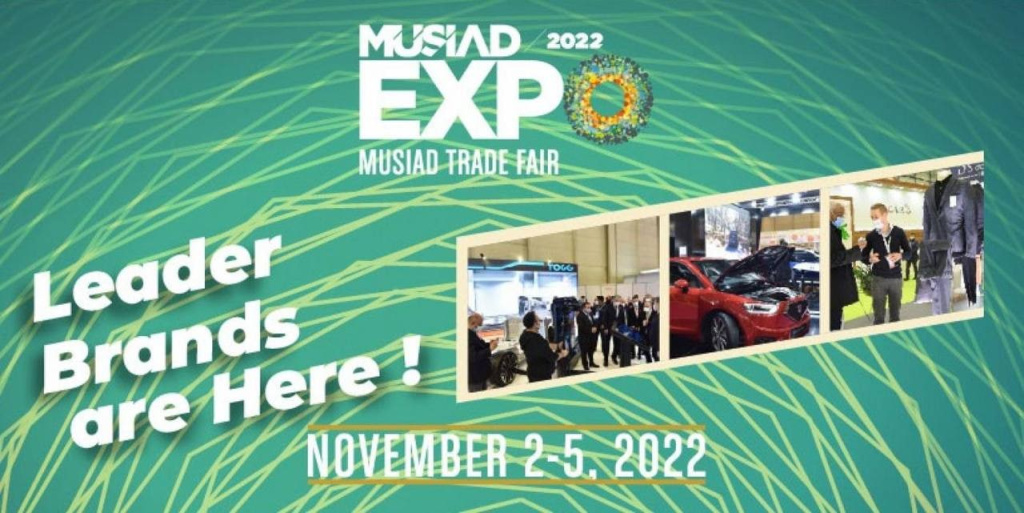 On November 2, 2022, the 19th International exhibition MUSIAD EXPO - 2022 opened in Istanbul (Republic of Turkey), which combines innovations, keeps pace with global trends and enjoys support and demand all over the world.
The national exposition of the Republic of Belarus is presented within the framework of MUSIAD EXPO – 2022.
The Ministry of Education of the Republic of Belarus presents more than 70 innovative developments.
Thus, the collective stand of the Ministry of Education, organized by the Belarusian National Technical University, presents innovative developments of BNTU (including the BNTU Polytechnic Science and Technology Park), Belarusian State University, Belarusian State University of Food and Chemical Technologies, Belarusian State Technological University, Belarusian-Russian University, Gomel State University named after F. Skoriny.
About 30 scientific and technical developments will be presented at the BSU exhibition.
The university's exposition will include the achievements of scientists and researchers of the university in the field of machine and instrument engineering, chemistry and medicine, food industry and biotechnology. These are anticancer drugs and medical equipment, food additives, veterinary and biological products for the protection and stimulation of plant growth, new materials, technologies for obtaining functional coatings, aerospace and information technologies, instrumentation, etc.
Visitors will be able to get acquainted with a natural sample of multifunctional "smart windows". These are liquid crystal panels, which, depending on external factors, change from transparent to matte and vice versa. "Smart windows" can be used as an alternative to conventional glass ones. The innovative development protects the room from sunlight, penetration of ultraviolet radiation and partially blocks infrared.
Antitumor drugs "Cisplacel", "Prospidelong" and "Temodex" are also presented among the developments. The first drug is used to remove tumors in the head and neck. "Prospidelong" and "Temodex" have a hydrogel substance and are used for local chemotherapy of stomach and brain tumors, respectively.
The exposition of BSU will include "Edible films and coatings based on polysaccharides and plant antimicrobial and antioxidant additives". They are the only type of biodegradable polymer packaging that does not need sorting and special disposal conditions, preserves the taste, aroma, aesthetic appearance and sterility of products. The new type of wrapper is non-toxic, completely decomposes in humans and animals, and is able to significantly reduce the use of plastic.
Reference.
MUSIAD EXPO is a leading multi–industry international exhibition. It is held by the Turkish Association of Independent Industrialists and Entrepreneurs "MUSIAD" with the support of the Turkish government every two years.
The main sections of the exhibition are: food industry, agriculture, construction, mechanical engineering and automotive, machine tool construction, metallurgy, petrochemical industry, pharmaceuticals and healthcare, energy, logistics, information technology, etc.
In 2020, more than 500 companies and more than 100 thousand visitors from 125 countries took part in the exhibition.
It is worth noting that the event attracts more and more participants and representatives of a wide range of industries every year, continues to support and expand trade.
The participation of domestic enterprises and organizations in the national exposition within the framework of this exhibition will contribute to establishing new business contacts with potential partners, increasing Belarusian exports and diversifying the commodity nomenclature.
A source:https://edu.gov.by/news/na-mnogootraslevoy-vystavke-v-turtsii-prinimayut-uchastie-vedushchie-vuzy-belarusi/